Seagrass Friendly Mooring - ABC New Invetors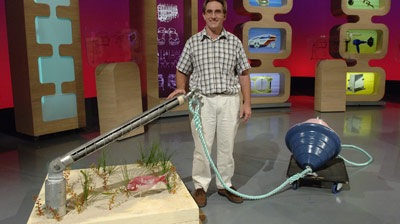 The Seagrass Friendly Mooring appears on the ABC "New Inventors" program.
After much investigation by the team at the ABC our mooring system was selected to be showcased on the New Inventors Show episode 18. Des Maslen appeared on the program and came away with the episode win with a unanimous decision by the judging panel.
CLICK HERE to view the show online.